Carbon fiber is another variety of extremely strong material that is also light in weight. It is 5 times as strong as steel and 2 times as stiff, yet it only weighs about 2/3 less. That is only thin strands of carbon, even thinner compared to human hair. These strands may be braided or twisted just like yarn. Carbon fiber strengthened polymer composites also known as carbon fiber laminates are the next materials for making vehicles lighter, more fuel economical and safer. Carbon laminate is very stiff and strong due to its woven layers of pure carbon fibers bonded by a hardened plastic material, like epoxy plastic resin.
However, the carbon laminate production process is complicated and needs either manual labor or costly robotic equipment, both of which result in huge expenses for the finished part. And, the most typically used polymer (epoxy plastic resin) takes twenty four to fifty hours to solidify after it is infused into the carbon fiber, also increasing costs. With growing fluctuation in oil prices, growing global problems and higher levels of pollutions are a few reasons, which are forcing the automotive sector to find other solutions. Use of carbon fibers is considered to be one product that will reduce such problems to some level. Thus listed below are the most expensive cars produced from carbon fiber.
Koenigsegg CCXR Trevita ($4.85 million)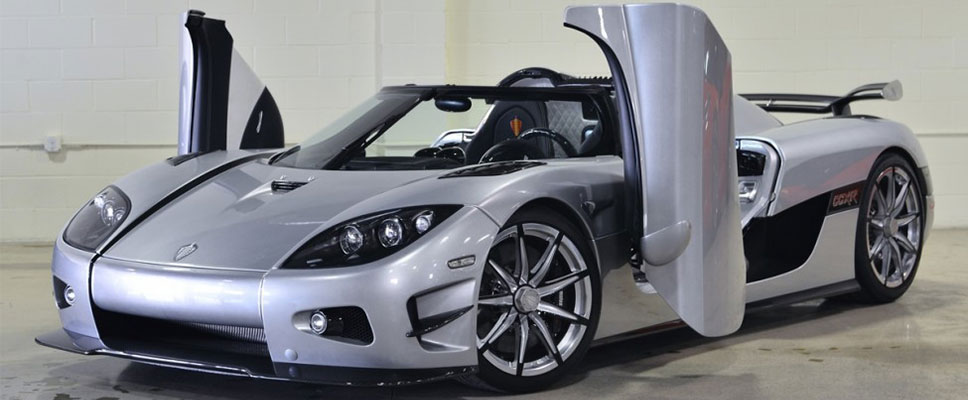 Trevita is a Swedish abbreviation that represents 3 whites. The Koenigsegg carbon weave bodywork is popular around the world for its perfection and uniqueness. Before the Trevita, car companies only have access to normal black carbon fibers. Koenigsegg produced a special coated fiber option for the Trevita package that changed the fibers from black to a shining, silvery white. When sun hits the CCXR Trevita, it shines as if lots of tiny white diamonds are put inside the carbon fiber work.
The CCXR Trevita features a double carbon back wing, carbon ceramic brakes with ABS, Inconel exhaust model, paddle shift, airbags, infotainment system, chrono instrument set, hydraulic lifting system and tire tracking system. Underneath the glossy finish sits a 4.8 liter and dual super charged V8 with a horsepower complete output of 1,004 and 797 lb. ft., meaning it have little or no trouble overtaking semis on the freeway. Only 3 CCXR Trevitas were produced, which makes it the rarest Koenigsegg to date at an estimate sales price of $4,850,000 dollars. That makes the CCXR Trevita the most expensive car across the world.
Koenigsegg One: 1 ($2.8 million)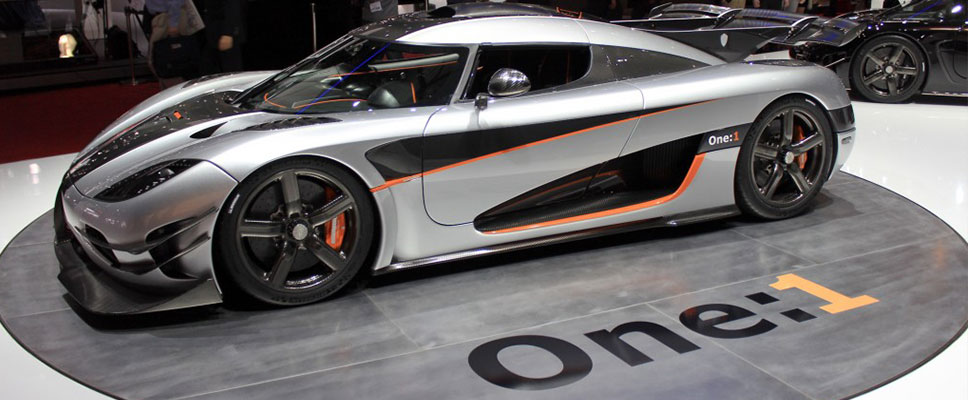 The One: 1 was unveiled in 2014. 7 examples, which include one prototype, were built in 2014 and 2015. This was probably the most unique production of car ever thought in the car sector. The horsepower to kilograms curb weight ratio is an amazing 1:1. This is the desire equation, earlier thought difficult when considering fully road legal and useful sports cars. The Koenigsegg One: 1 is the first approved car around the world with one Megawatt of power; thus which makes it the world´s first series made Megacar.
The One: 1 really brought up the performance bar. The One: 1 featured new, special options that improve monitor performance without pulling on top speed or daily usability, with a good visual look to go with it. The Koenigsegg One: 1 features special monitor fully optimized aero winglets, side splitters and long venturi tunnels, Le-Mans impressed active wing and active under trim air control. Big air vents for better cooling along with roof air scoop to back the one Megawatt of power, 8250 RPM rev limit, matched with customized Michelin cup tires, upgraded back triplex headgear with carbon bevel springs and strong shock absorbers, along with upgraded new Koenigsegg air core carbon fiber wheel.
While it looks much like the monocoque in the Agera, Koenigsegg  One: 1 makes use of a new style of carbon fiber that is up to 40 % lighter than the weave in the Agera. Also, this new creation of carbon fiber is a similar to see on new F1 cars. It is incredible how little everything weighs. Koenigsegg was the first car manufacturer to take action toward green innovation with the release of the biofuel CCXR in 2007. The One: 1, a sibling of the highly competing Agera R, follows in the footsteps of the CCXR as it also operates on E85 biofuel, race fuel or regular gasoline.
Lamborghini Sesto Elemento ($2.8 million)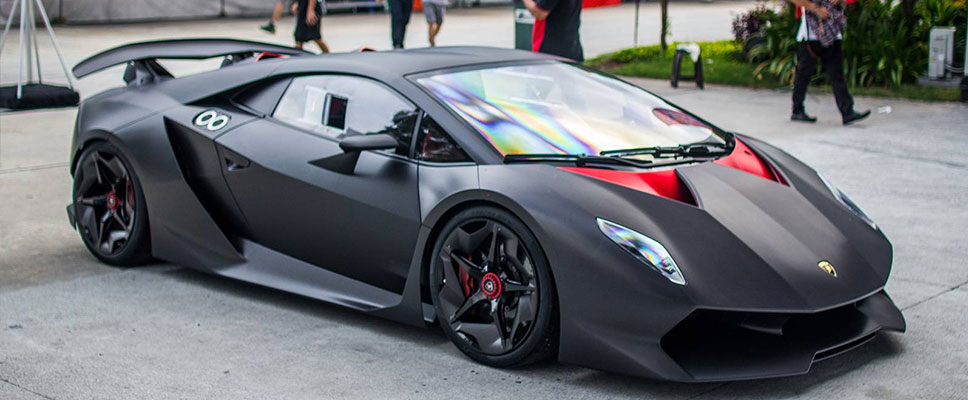 Sesto Elemento embraces minimalism like other cars on the globe, its chassis, drive shaft, body and suspension parts are all made from carbon fiber, which means this 570-hp demon will weigh less than a Honda. As you can expect, the advantage is amazing. 0 to 60 mph will come in a motorbike rivaling 2.5 seconds, and the car will probably sniff 200 mph if you do have ample roads. With that kind of acceleration, you won't observe the lack of infotainment, hand stitched upholstery or massaging seats, since this car is made for acceleration and speed. It does have air cooling and stereo.
Uncompromising qualities from the first look: the model of the Lamborghini Sesto Elemento shows the sensuality of excellent performance and has the style of pure, unadulterated power. The Sesto Elemento boosts the model DNA of the Lamborghini brand to another level and combines the useful persistence of carbon fiber system into its design way. Lamborghini is redefining the long term of the super sports car with an extremely limited special version.
Boasting a very light-weight design due to advanced carbon fiber system, the Lamborghini Sesto Elemento has a complete curb weight of 999 kilograms which include V10 power unit and everlasting all-wheel drive. Expected to contend with the Bugatti Veyron, the Lamborghini Sesto Elemento will probably price at over $3 million. The car designer focused their interest on the interior's function and convenience, instead of its form and shape. For example, there are no particular seats; the seats are pads fixed with the carbon fiber tub. This gives the driver a true feeling of road. The steering wheel is very height and reaches adjustable.